All About Kingfisher Barn



Pool Terms and Conditions
Thank you for usingKingfisher barn Swimming Pool. We would like to ask you to read the Terms and Conditions below and sign the form to show you have fully understood them.
The user takes full responsibility for themselves and their personal belongings at all times; this includes responsibility of all personal injury

That there is a maximum number of 8 people in the pool at any one time, with a maximum of 2 watching poolside

That there is a responsible adult (18 years and over) in charge of the group at all times

That the poolside notices/rules and policies are adhered to at all times. These include: No nudity, smoking, running, diving, petting, eating or alcohol to be consumed in the pool area

That a member of Kingfisher Barn's Staff must be notified immediately at the reception area of any accidents, including toileting in the pool. Please use the poolside phone to call 01235 537538 if you are in your swimwear

Kingfisher Barn reserves the right to close the pool due to Health and Safety issues or any other reason beyond Kingfisher Barn's control. This may happen without any prior notice

In the event of the hirer wishing to cancel a pool booking, we require a minimum of 24 hours notice. Full hire charge will be payable unless Kingfisher Barn, with reasonable endeavours, can find a replacement hirer for the same times

The hirer will be responsible for any damage caused to the pool, surrounding area, furnishings or equipment as a result of neglect or malicious conduct of the hirer or any member of the party. The hirer will pay Kingfisher Barn the amount required to make good any such damage and pay for any cancellations that may have to be made due to their actions

All payments must be paid prior to your swimming session. If not received, we have the right to suspend any future pool bookings

Failure by Kingfisher Barn to enforce at any time any of the conditions shall not waive Kingfisher Barn's rights and not affect the validity of the whole or any part of these conditions, or prejudice Kingfisher Barn's right to take subsequent action

If any of the above conditions are not abided by, you may forfeit the right to use the pool in the future. All sessions must be used within a year of the booking date or any session remaining will be lost
Sign Up For Our Very Special Offers
Take advantage of the 'red hot specials' we offer at various times of the year. Also, we'll advise you of any exciting local events coming up. We don't want you to miss out so please click through here to register now!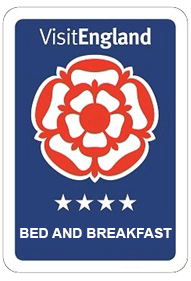 Kingfisher Barn
Rye Farm, Abingdon, Oxfordshire
OX14 3NN
Tel: 01235 528888